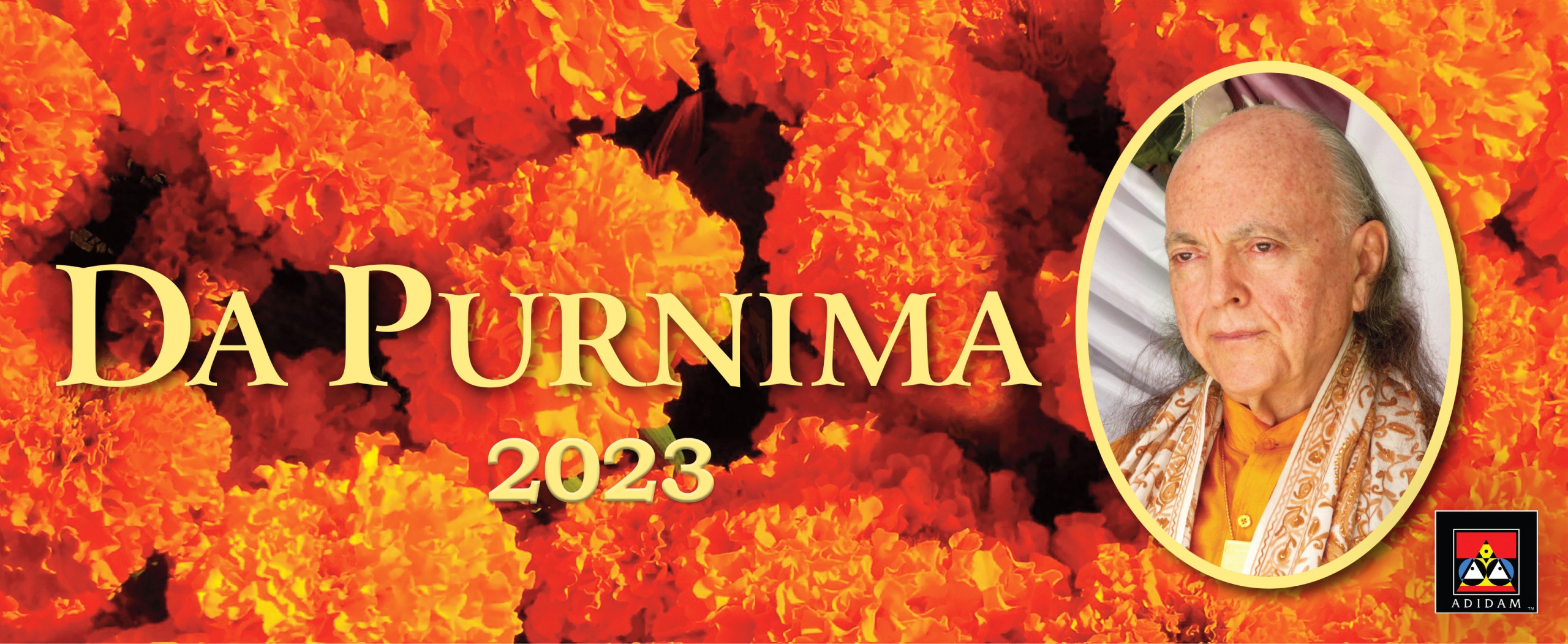 Since ancient days, the full moon in July has been honored around the world as Guru Purnima, the great celebration of devotion to the Guru. To a devotee, there is no gift greater than the Guru, who embodies the Truth, the Way, and the Realization in person.
Join devotees of Avatar Adi Da Samraj to celebrate His abundant gifts of Wisdom and His liberating Blessing.
Please join us for a very full Saturday event at The European Danda.
Saturday July 8th: 10:00AM – 9:30PM (Central European Time – CEST)
Program options:
Full day and evening program including lunch and dinner.
Day program: 10am – 5pm including lunch.
Classical musical concert: 1:30pm = 4:30pm.
Some highlights of the program:
Audio and videos of Avatar Adi Da communicating His Wisdom-Instruction
Stories from devotees of His Blessing Presence in their lives
Sacred musical offering and chanting and much more!
Special vegetarian Celebration meals
After registration you will receive information.
We are looking forward to seeing you at the celebration!
The European Danda
Annendaalderweg 10
6105 AT Maria Hoop
The Netherlands
Airports
The closest airports are Schiphol Amsterdam, Eindhoven Airport, Dusseldorf (Germany)
Train
The closest railway stations are Echt (Netherlands), Heinsberg or Geilenkirchen (Germany).
For a reasonable fee we can arrange pick up service at one of the trainstations or Eindhoven airport.