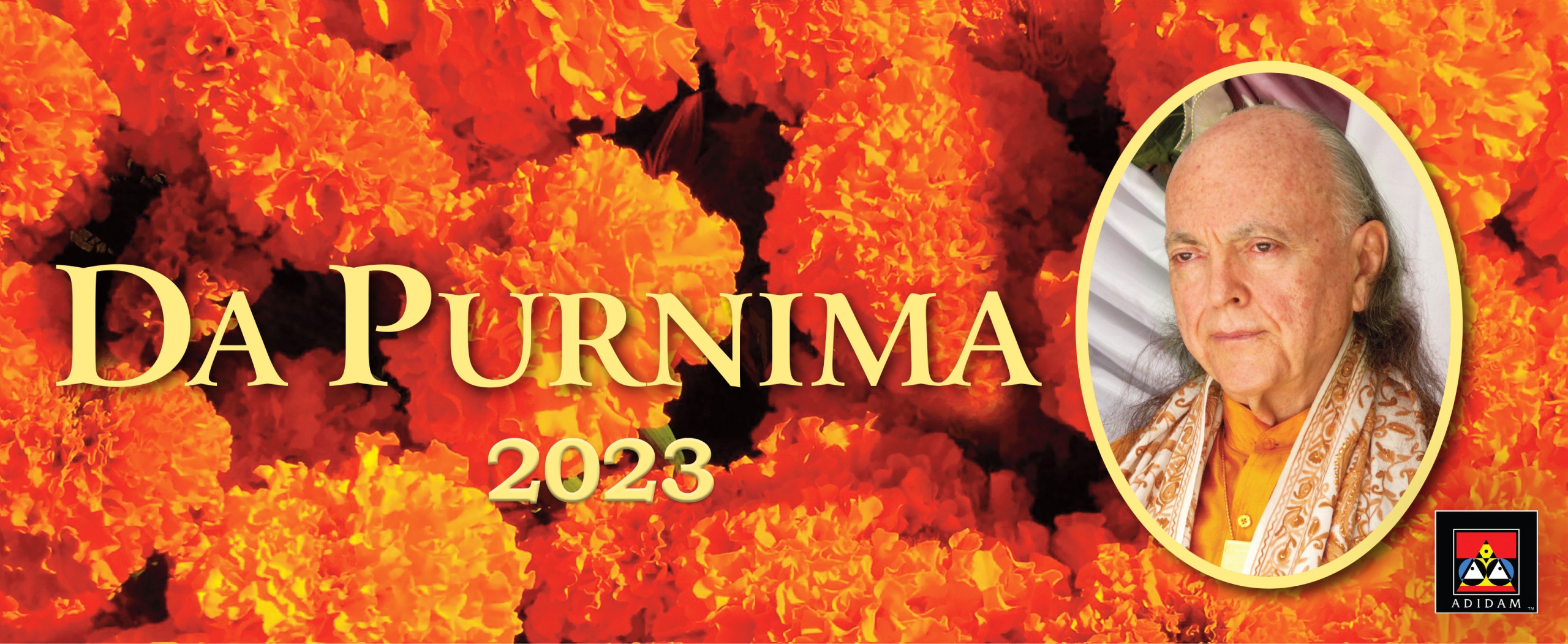 Since ancient days, the full moon in July has been honored around the world as Guru Purnima, the great celebration of devotion to the Guru. To a devotee, there is no gift greater than the Guru, who embodies the Truth, the Way, and the Realization in person.
Join devotees of Avatar Adi Da Samraj to celebrate His abundant gifts of Wisdom and His liberating Blessing.
Please join us for a very full Saturday evening and Sunday morning online event.
Saturday July 15th: 8:00PM – 9:30PM (Central European Time – CEST)
Sunday July 16th: 10:00AM – 12:30PM (Central European Time – CEST)
Some highlights of the program:
Audio and videos of Avatar Adi Da communicating His Wisdom-Instruction
Stories from devotees of His Blessing Presence in their lives
Never shown photos of Avatar Adi Da
Sacred musical offering and much more!
After registration you will receive information on how to participate online.
We are looking forward to seeing you at the celebration!