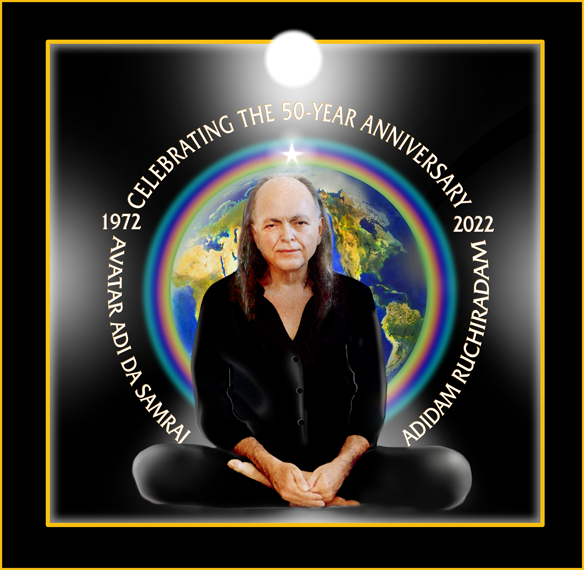 "I Am the Way to Me"
I Am That Which Is Beyond and Prior to and Infinitely Above the mind, the body, and the "world". Therefore, to be My devotee is to be given over to Me as I Am, As That—As Da. That is Adidam Ruchiradam.
The Aletheon
~ Avatar Adi Da Samraj
Join us for this online High Celebration
Saturday April 30th: 7.30 pm – 9 pm (Central European Time – GMT+2)
Sunday May 1st: 10 am – 1 pm (Central European Time – GMT+2)
Some highlights of the program:
Presentation on the significance of Adi Da establishing an entire unique Way for all.
Audio and Video of Adi Da speaking about this unique revelation.
Sacred music.
Slides and photos from throughout Adi Das lifetime.